When it comes to renovations, the biggest fear is going over your budget…
Here are 10 first hand tips from our personal experiences on how to save and be frugal on your renovations:
1. Declutter your house. Sell things on kijiji and similar places
Before any renovation task that you want to do in kitchen, bathroom, basement etc, the very first thing you wish to do is declutter things that you may not need anymore. Is that treadmill/xtrainer just collecting dust? Sell it at a decent price. Research how much things are going for first for similar items and sell it 10-20 dollars less than the average price you find. This will bring you additional dollars for your projects.
2. Go to a local hardware store's discount aisle
Run through the aisle in your hardware store and check the clearance items before you buy regular priced products. You may find things at a fraction of the price. Lowes and Home Depot sell items on display also at a discount. Lets say you need a new vanity light and there is only one left which is the display model, you can request the associate to buy the item on display while giving you a discount on it since it may be a discontinued product.
3. Visit discount stores like Habitat For Humanity Restore
Restore carries a lot of donation items from home owners to retail stores. Its more like Value Village of home renovations with some new products as well old ones!
Each store has different items (There are two in Ottawa). Its more of a treasure hunt. Restore also carries paints that are brand new.
4. Get mistint paint from Home Depot or Lowes
Mistints are colours that did not mix like the same colour as the customer wanted. Home Depot and Lowes (or some others) sell those cans at a fraction of the price. You may actually find colours that you want in the mistint colour section, ask the associate where they place their mistint colours, sometimes they have a load of them usually in summer time when people heavily paint.
5. Do your own demolition
If you are replacing a counter top, by removing it yourself you will save up to 500 dollars of the cost. If it is in good condition, you may even have Habitat For Humanity to come and pick it up for you after you remove it, eliminating the need for finding a dumpster bin and paying extra for it.
6. Partner up with a contractor
Some contractors do allow one to partner up with them so that you are helping them or they are coaching you how to do certain things, this will eliminate some of the costs associated with doing renovations. Note: Some contractors do not do this since there is a liability issues.
7. Schedule your renovation during a downtime
In summer it is peak time for renovations, you could get a good discount by scheduling them in early spring or in winter when there isn't much work to be done.
8. Make decisions early
Last minutes changes cost everyone, planning the colour of the hardwood floor or tile way ahead is better than planning it in the midst of the job and/or requesting for a change. The hardwood or tile can be sold out or might not be in stock for over a month, which will cost more delays and more money. Making decisions ahead of time saves you a lot!
9. Have family and friends who can help
It is always easier to do house renovations with the support of trusted people, sometimes underestimating the stress, time and effort that renovations will cause, one can find themselves in difficult situations.
10. Attend home hardware store trainings on various home improvement topics 
This will save you time, encourage and motivate you to start your projects. There are also good books on the shelves in home hardware stores where you can take a good look and get inspired.
Health tip: In older homes, pay attention to toxic material, and don't get exposed to these while renovating, if in doubt, ask a consultant or a health inspector! And please always recycle, recycle, and recycle, even while renovating…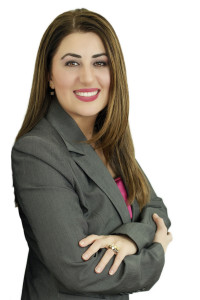 Authors: Nilay Ertemur-Taswar Bhatti
Was This Post Helpful: