House Market in Ottawa – January 2019
The average house price in Ottawa for January 2019 in the residential-class property sold category was at $432,829, an increase of 1.5 per cent over January 2018. The average sale price for a condominium-class property was $283,990, an increase of 7.7 per cent from this month last year.
What are the active price points?
The $300,000 to $449,999 range remains the most active price point in the residential market. Accounting for 42.5 per cent of January's sales while 22.7 per cent of sales were in the $500,000 to $750,000 price range. Between $175,000 to $274,999 remained the most prevalent price point in the condominium market, accounting for 54.1 per cent of the units sold.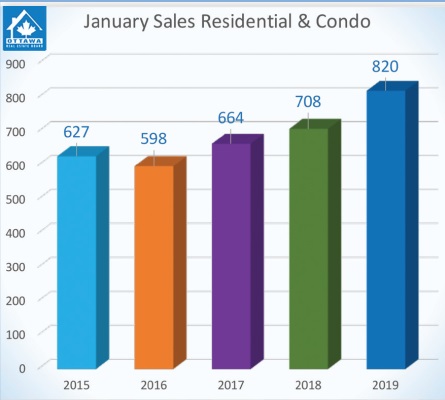 What is the average days the property was on the market in Ottawa?
Average residential-class property was on the market in Ottawa for 46 days in January 2019, compared to 55 days in January 2017. The condominium-class property was on the market for 52 days, compared to 64 days in January 2017.
How is the housing inventory in Ottawa?
In January the Ottawa Real Estate Board sold 820 residential properties, out of the 820 there were 611 freehold houses, and 209 were condominiums.
What to expect in the upcoming months of 2019?
Based on the increase interactions in the real estate market in Ottawa it will most likely be an early spring for the real estate market as well. We should see more liveliness in the market. Prices are still expected to rise due to limited supply and high demand. New builds are helping prices remain stable with home builders adding some supply to keep the market equitable. Purpose-built rental housing could help ease some of the pressure, particularly if builders are able to provide a variety of quality options allowing for more movement in the market. The Bank of Canada's not increasing their interest rate of 1.75% on January 9th 2019 is also good news for buyers.
Feel free to contact me for a free comparative market analysis, or even if you have someone whom you know is planning to list or purchase a place, I am never too busy for referrals.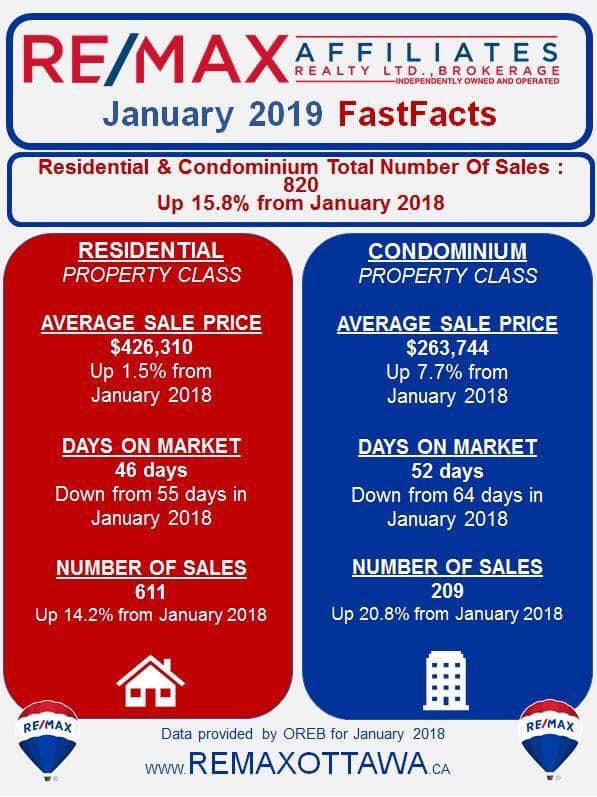 Was This Post Helpful: