House Market in Ottawa – February 2019
The average house price in Ottawa for February 2019 in the residential-class property sold category was at $466,540, an increase of 8.6 per cent over February 2018. The average sale price for a condominium-class property was $288,354, an increase of 5.6 per cent from this month last year.
What are the active price points?
The $300,000 to $449,999 range remains the most active price point in the residential market. Accounting for 44 per cent of February's sales while 26 per cent of sales were in the $500,000 to $750,000 price range. Between $175,000 to $274,999 remained the most prevalent price point in the condominium market, accounting for 48 per cent of the units sold.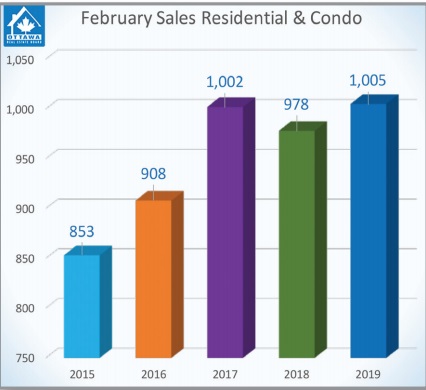 What is the average days the property was on the market in Ottawa?
Average residential-class property was on the market in Ottawa for 34 days in February 2019, compared to 46 days in February 2018. The condominium-class property was on the market for 45 days, compared to 70 days in February 2018.
How is the housing inventory in Ottawa?
In February the Ottawa Real Estate Board sold 1005 residential properties, out of the 1005 there were 756 freehold houses, and 249 were condominiums.
What to expect in the upcoming months of 2019?
February has been a strong month, and with year-to-date unit sales 8% higher in both the condo and residential categories, it is looking very favourable for the spring market. Days on market continue to decline, and inventory has fallen to its lowest level in many years. If you are thinking about selling, don't wait – get a jump on the spring market!
The Bank of Canada's has not increasing their interest rate of 1.75% on March 7th 2019, which is also good news for buyers.
Feel free to contact me for a free comparative market analysis, or even if you have someone whom you know is planning to list or purchase a place, I am never too busy for your referrals.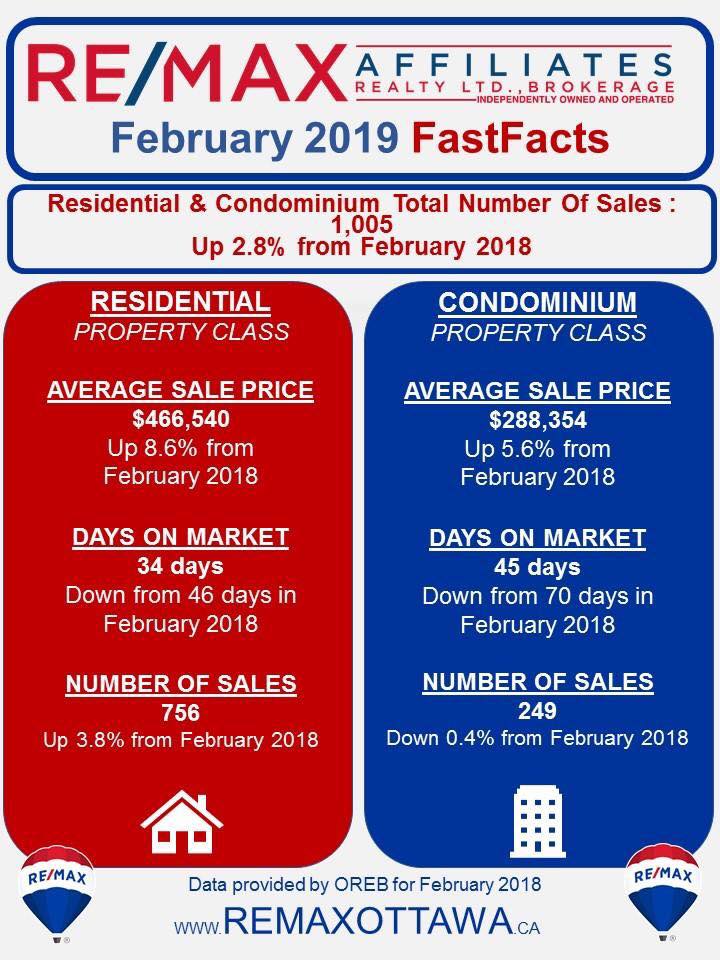 Was This Post Helpful: