House Market in Ottawa – October 2018
The average house price in Ottawa for October 2018 in the residential-class property sold category was at $449,005, an increase of 5.7 per cent over October 2017. The average sale price for a condominium-class property was $271,350, a slight increase of 0.6 per cent from this month last year.
What are the active price points?
The $300,000 to $449,999 range remains the most active price point in the residential market, accounting for 43 percent of home sales while the $500,000 to $750,000 price range continues to represent one in five of all residential home sales this past month.
What is the average days the property was on the market in Ottawa?
Average residential-class property was on market in Ottawa for 43 days in October 2018, compare to 44 days in 2017. The condominium-class property was on the market for 47 days, compare to 66 days in October 2017.
How is the housing inventory in Ottawa?
In October the Ottawa Real Estate Board sold 1,383 residential properties, out of the 1,383 there were 1,059 freehold houses, and 324 were condominiums. There currently are 1,886 residential and condominiums property listed for sale in Ottawa, a decrease of 23.5% from last year.
Buyer vs Sellers Market?
We are currently in a seller's market, the inventory is lower than last year. If you are planning to sell this would be a great time since you will be able to get the best price in this market with our proven marketing strategies. Feel free to contact me for a free comparative market analysis.
What else is observed?
Migration levels are expected to continue on the upswing, relatively low interest and low unemployment rates for the capital and surrounding areas, foreign investments, high demand for rentals, 4 generation groups (millennial's, baby boomers, gen Y, etc ) being all in the market are some of the interesting trends we observe. Common law partners buying houses is also a trend that we see in stats increasingly. Forecast for 2019 is not all that different from 2018 for Ottawa, good luck buying and selling in the capital of the nation…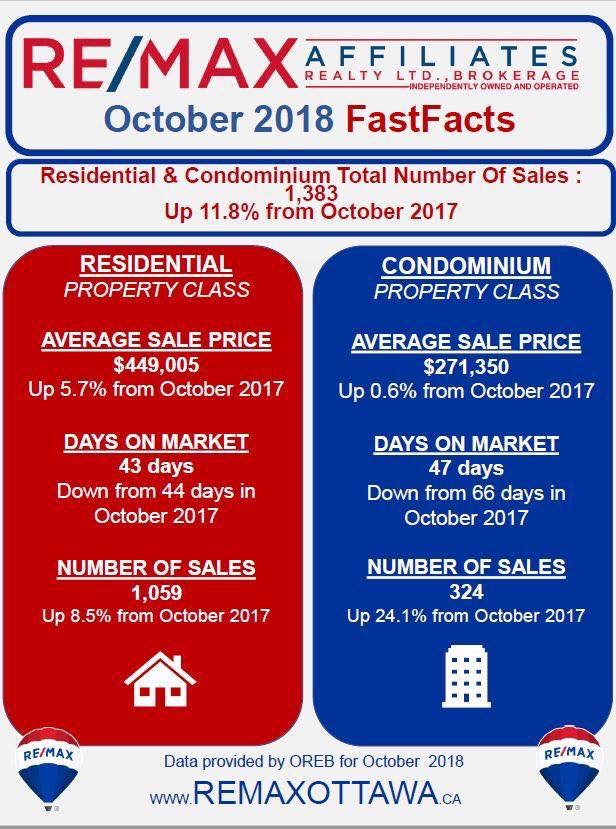 Was This Post Helpful: